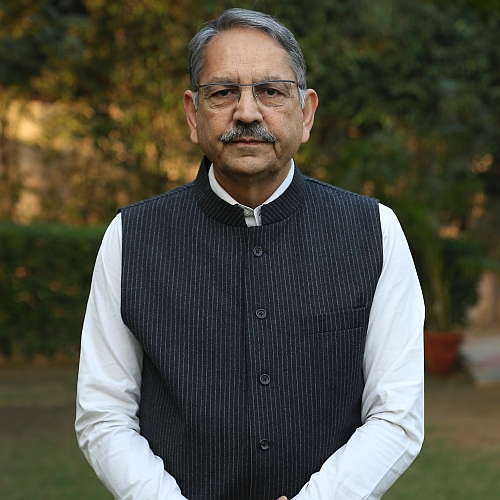 Mr. Karnal Singh
Mr.Karnal Singh received his master's degree in Computer Science from IIT Kanpur in1981, and subsequently went on to pursue a degree in Law from V.M. Salgaocar College of Law in 2003, and an MBA from the University of Delhi in 2008. He graduated from Delhi College of Engineering in 1979. He later earned his diploma in Information Technology from the Asian School of Cyber Laws in 2002.

Mr. Singh, an IPS Officer of l984 batch, retired as the Chief of Enforcement Directorate in 2018, after 34 years of distinguished public service. He led many successful investigations in coutner­ terrorism, anti-money laundering, and anti-corruption. He has been awarded the President Police Medal for Distinguished Service in 2008, and President Police Medal for Meritorious Service in 2002.He has penned a book titled 'Batla House':An Encounter that Shook the Nation.

Honoring his stellar contributions in doing exemplary service to the nation and his unbending integrity in upholding human values while serving as an IPS Officer, lIT Kanpur confers upon Mr. Karnal Singh the Satyendra K. Dubey Memorial Award of 202l.