In this section, we bring you an interview of Ms. Nisha Mehta, who overcame many obstacles in her life, and went on to achieve academic success, and became an inspiration to many others. Ms. Mehta was born with albinism, but with the help of her parents and educators, she pursued an illustrious career in chemistry. Ms. Mehta did her MSc. in Chemistry from IIT Kanpur, and is currently pursuing PhD in Chemistry from the University of Melbourne, Australia. On International Day of Persons with Disabilities held in Dec. 2019, Ms. Mehta received the National Award for Empowerment of Persons with Disabilities by the President of India, Shri Ram Nath Kovind. Ms. Mehta say, "My eyesight is weak, but my vision is strong."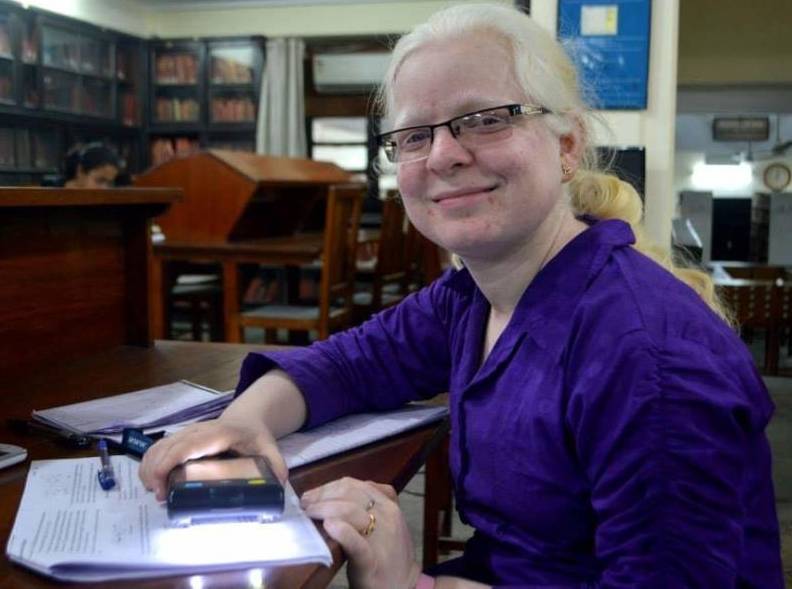 1. What are your fondest memories of IITK?
I have plenty of memories. I had a very beautiful time in my two years of stay at IIT Kanpur. I would thoroughly enjoy my eight o'clock morning classes; hostel life gave me a completely new experience; eating mess food, going out for evening walks with friends or taking a stroll in the middle of the night. I cherished my stay at the institute. But my convocation ceremony stands out as the most memorable one. I received Sangeeta Pradhan Memorial Medal for outstanding all-round achievements. As I was awarded by none other than Ms. PT Usha, it made my day even more memorable. My other most memorable moment was when I received the best project award for SURGE i.e. Summer Under-graduate Research and Graduate Excellence program.
2. How did your life at IITK shape your interest and help you decide your career path? How did your love for chemistry grow?
I liked the coursework structure at IIT Kanpur that was very helpful for me to decide what I wanted to do because it wasn't any bookish knowledge. Again, course structure was the main reason I could select the SURGE Project which was also very helpful for me to explore my interest area and work on some of the very challenging topics. And of course, my Master's project which actually helped me decide what I wanted to pursue. At IITK, professors are very helpful; their constant support and motivation brings out the best in students.
3. How can we, as a society, make it more inclusive for people with disabilities?
As a society, we must first learn to accept people with disabilities. Acceptance is the first step towards inclusivity. We must learn to treat them as equals and show empathy. Little motivation and support goes a long way. Creating awareness is a key factor in bridging this gap. It is important to understand the needs of people with disabilities. For example, customizing workplaces by providing a person with vision impairment with large font-sized keyboard. Treat them like normal people, and yet be aware of their special needs.
4. What/who is the source of inspiration?
Inspiration comes to me from every corner of life. But I guess, reading biographies of people, who overcame many challenges in their lives, and left a mark on the society, inspires me the most. For instance, Dr. APJ Abdul Kalam, Stephen Hawking have been my constant source of inspiration. Whenever I feel low or demotivated, I look back at times when I couldn't see the light at the end of the tunnel, and yet I carried on and came out as a winner.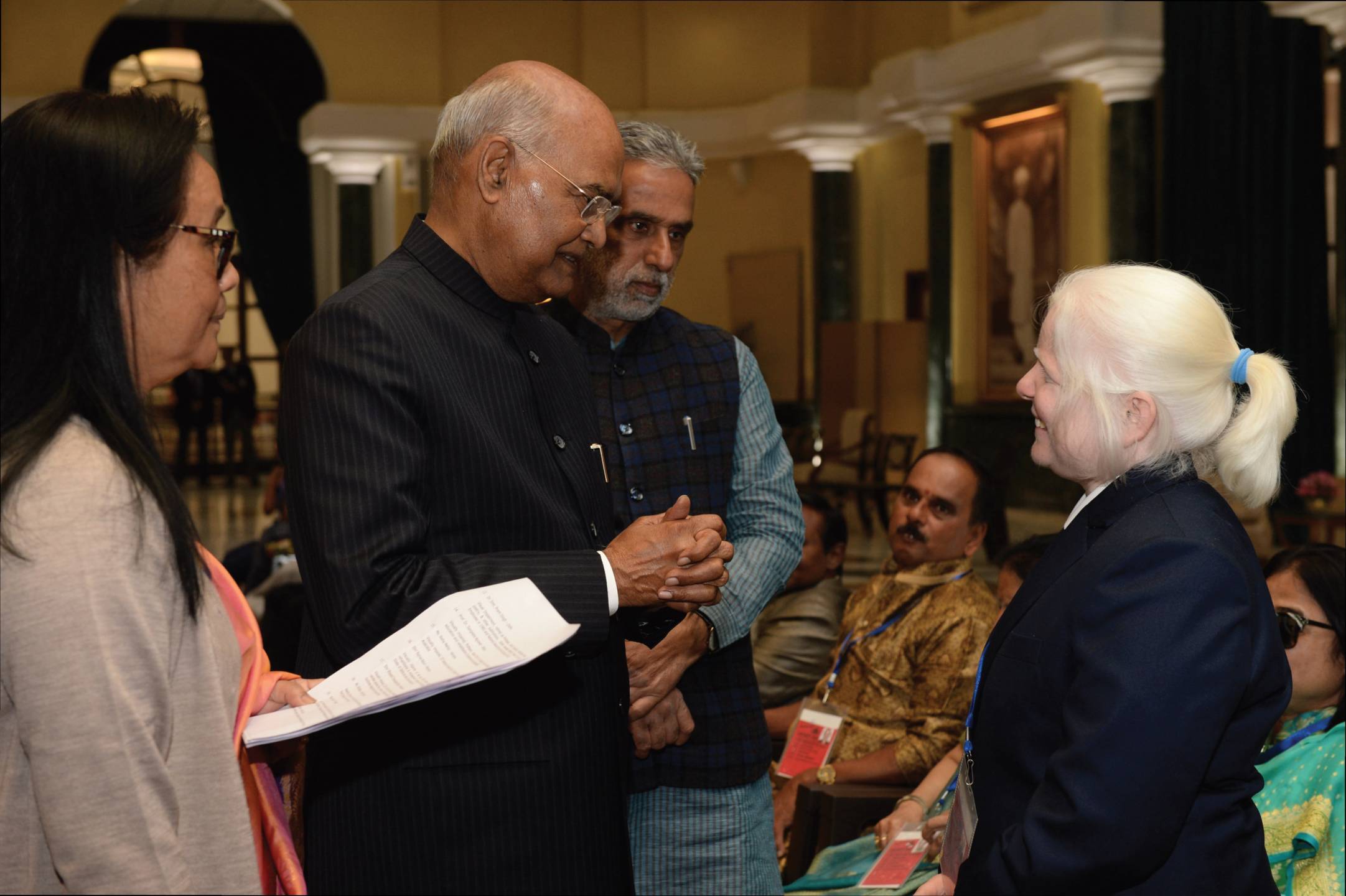 Ms. Nisha Mehta with the President of India, Shri Ram Nath Kovind, Dec. 2019
5. What is your most preferred leisure activity?
In my free time, I love reading, mostly biographies of people who have set an example in society and whose lives inspire me to overcome my own hurdles in life. I love nature, so I travel to places where I can explore and cherish natural beauty.
6. What are your future plans?
I want to remain in academia, as it gives me an opportunity to do challenging research, and in the process, I learn more.
7. Your words of inspiration to IITK students.
One word – acceptance. We need to accept who we are. We need to accept the challenges that come our way. Once we accept who we are, and accept the hurdles of life, it is then we can positively find solutions to our problems.

Love and enjoy what you do. If you are passionate about your work, it won't seem like an everyday task, it will come naturally to you, and you will be amazed by the results you produce.

Poem by Shri Harivansh Rai Bacchan, inspires me a lot. I would love to share the same with everyone.

जब तक न सफल हो नींद-चैन को त्यागो तुम संघर्षों का मैदान छोड़ मत भागो तुम कुछ किए बिना ही जयजयकार नहीं होती हिम्मत करने वालों की कभी हार नहीं होतीहरिवंश राय बच्चन

8. Those are very inspiring words! What would be your advice to students planning a career in research?
I would advise everyone to explore their research interest as much as they can. Research requires lot of dedication and passion. In research, it is important to explore ideas, be open to other possibilities, and be ready to learn new things. Rigidity kills research.

Due to Covid-19 pandemic, I could not attend many conferences. It was disheartening, but I soon started exploring some online courses related to my field. Therefore, instead of feeling bad about not being able to attend conferences, I grabbed this opportunity to increase my knowledge of chemistry.
Interview conducted by Alumni Relations,OutreachCell,IITK