Cell for Differently abled Persons
Cell for Differently Abled Person (CDAP), has been proactive towards a barrier free campus since it was established in 2017. Cell acts as the first point of contact for differently abled students. Over the past three years, CDAP team comprising of faculty, staff, and students has worked tirelessly towards its vision to provide a wholesome productive environment to our differently abled students. DAP efforts are supported by Counseling Service, Health Center, offices of DoAA, DoSA, DoRA and many other entities on the campus.
Promoting a barrier free & inclusive campus
The Cell acts as the first point of contact for physically challenged students on IITK campus and along with the other institute bodies and it aims to collaborate with external agencies with and aim to build a barrier-free academic environment. Several activities promoted on campus include Infrastructure up-gradation such as building the accessible campus (ramps) under the Accessible India Campaign by IWD (Institute Works Department).
Significant Developments
Digitized Accommodation
In order to ensure the best quality for all, it is imperative for students with disabilities who seek to have any accommodations during their course of study, to fill and submit the Accommodation Intake Form. The forms, developed with assistance from XRCVC, Mumbai, have been digitized and are being filled online from this year at IIT Kanpur.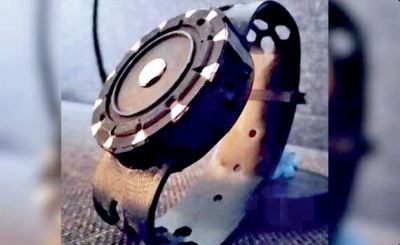 Assistive Technologies
Some computers have been equipped with software to facilitate accessibility for visually challenged students. These computers are equipped with large monitors, assistive keyboard, and 3 special software, NVDA, Chatty Infty and Infty Reader. These PCs are available in computer center and library. Students are being trained on campus about how to use this software.
UDAAN (UDGHOSH)
UDGHOSH, the annual sports meet of IIT Kanpur, which in the true sense, it is an exhibition of sporting fervor, with help of CDAP organized UDAAN, sports events for differently-abled students. This event over the past two years - in 2018 and 2019, marked visits by international level sportspersons in the DAP category.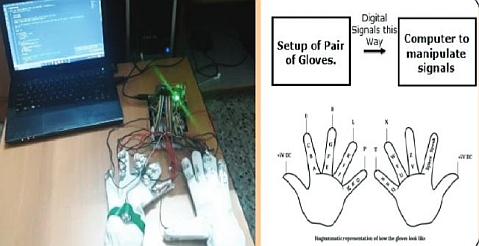 Outreach to stakeholders in Orientation 2019
During a meeting, parents of new DAP students were apprised about the facilities and resources available at IITK for differently abled persons. Parents were informed about the initiatives taken by CDAP which includes participation in sports events. In addition, a sensitization seminar for all first year students was also organized to apprise them of the needs and challenges of DAP. These sessions, organized for the first time on campus by CDAPare being planned as recurring events during Orientation
Disability Day Celebration
Celebration of Disability Day on campus is conducted every year in January to spread awareness about different abilities of physically challenged persons among the campus community. It serves as a platform and gives students an opportunity to showcase their talent. Representatives from other colleges in Kanpur working with DAPs are also invited.
Health Camp
The 1980 Batch of IIT Kanpur organized a free diagnosis and counseling health camp for differently abled people at the health center IIT Kanpur. In collaboration with ALIMCO and DORA, CDAP helped spread information about the camp and handled the logistics. The event was the first event of its kind at IIT Kanpur Campus and benefitted many Differently abled people, including students/staff/faculty. During the distribution session held shortly after the camp, assistive devices, including wheelchairs, were distributed to some of those who were examined at the camp.