Our Experiences on the 1620
Ravi Sethi (BT, ME, 1963-68)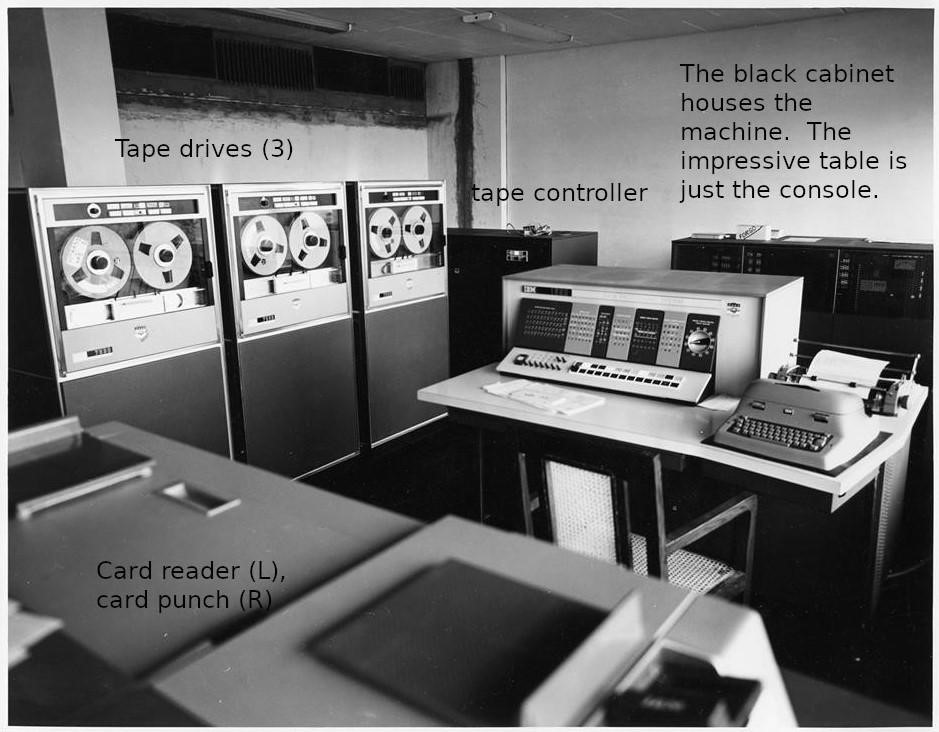 The IBM 1620 in its original home, at the end of the WL First Floor corridor.
Photo Credit: Prof Irving Rabinowitz, with components tagged by Prof. Hari Sahasrabuddhe.
This is a personal account, filtered through the lens of time, of events that took place 55+ years ago. It is from the perspective of a student, whereas the bigger picture is the role that the IITK computer center played in advancing computing in India. I believe the account to be accurate; my apologies in advance for any omissions and inaccuracies.

After the midterm exam in the fall of 1963, Prof. Forman S. Acton announced a short evening course on programming, for first year students. Later he told me that he had waited until after the midterm to select students based more on our grades in English than anything else. He was interested in assistants for the third-year course he was planning for Spring 1964. About twenty of us took the evening course, which featured a few short numerical analysis programs in FORGO, a version of FORTRAN.
Turning on the computer was an event
Six of us were selected to operate the IBM 1620. I recall being authorized to turn the machine on, which was an event in itself. First you had to turn on the generators that were housed in a small room to the right as you entered the computer center. The generators stabilized the unreliable supply of 50-cycle power and provided the 60-cycle power that the computer equipment needed. Then, you also had to turn on the air conditioning. Finally, you turned on the 1620.
Working on a deck of computer cards. Prof Irving Rabinowitz is visible on the left, and R.N. Basu, a software engineer with the CC, is visible in the centre. Picture Credit: Prof Irving Rabinowitz, from the KIAP collection of Prof Gio Wiederhold
Running a program
Across from the 1620 was a bulky card reader that served as the input-output device. The tape drives had not yet been set up, so the card reader was 'it' for input-output. To run a program, you punched the code, line by line, on a deck of cards, one line per card, and handed the card deck to the operator. The operator added a "loader" card to the front. From the blinking lights on the console, we could tell if a program was in a loop and needed to be interrupted. With FORGO programs, the typewriter at the console would chatter to life. If it typed "PROGRAM" and paused, you knew that the next words would be "NOT ACCEPTED." If the program was accepted, there was no pause. From the blinking lights on the console, we could tell if a program was in an endless loop and needed to be interrupted. After the computer had executed your program, the card "reader" produced a deck of cards with either error messages or your program's output. You took the output deck to a bulky noisy line printer to get printed output.
The bigger picture
IITK interpreted its educational mission broadly. The idea was to bring knowledge of computers not only to IITK, but to the community at large. There were approximately 100 computers in India in 1964 and the Railways had 14 of them, the story went. The Railways had these computers in railroad cars, which they ran over a track to identify sections that needed to be improved.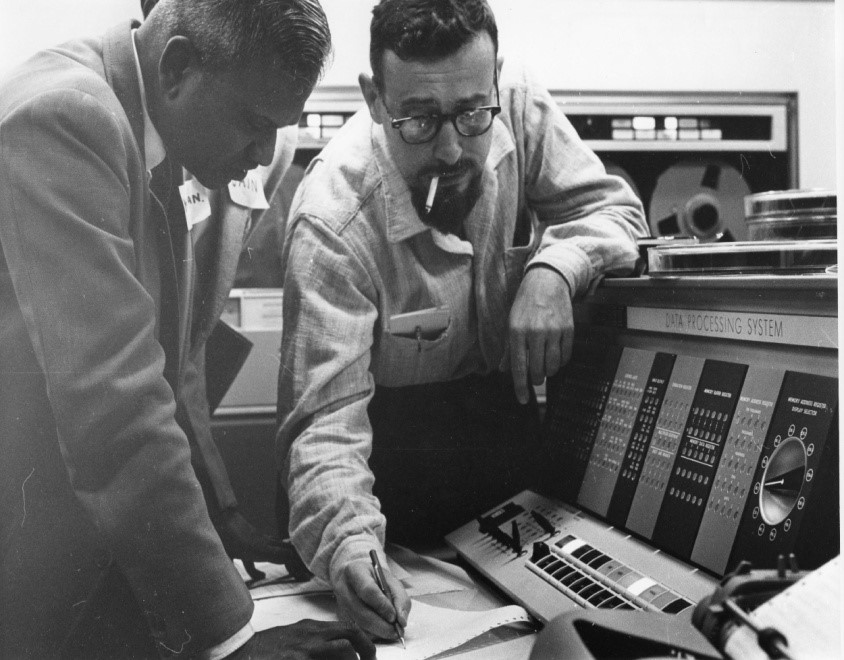 Prof Irving Rabinowitz maps out the solution to a problem. Picture Credit: Prof Irving Rabinowitz, from the KIAP collection of Prof. Gio Wiederhold
IITK was the first academic computer center in India. In his unpublished 1967 "Terminal Report," Prof. Acton noted:
"In the relations with the outside world, the IIT-K Computer Centre is in good shape. It gives short courses, sponsors society meetings, makes its facilities available to qualified research scholars. It has a good public image."
Culture shock
But there were cultural changes as well. As a small example, the third-year students had a hard time with us first-year students being the course assistants. Seniority mattered at the time. Seniority commanded respect. Just a few short months ago, they had been ragging us freshers. And, now here they were, handing over their card decks to be run on the 1620 and meekly asking for help with debugging. The third-year course soon went beyond topics that were covered in our evening course, beyond where we could help the students.
I'm harping on the role of seniority since it came up during short courses that IITK ran for the world outside the campus. There were instances of managers coming for a course rather than sending their technical people. And, when they got to the campus, they had to deal with 17-year olds. They got over it.
The Education Minister's visit
The 1620 was popular with visiting dignitaries. One such important visitor was M. C. Chagla, the education minister at that time. I vividly recall him seated at the console being given a demo, which engaged him with a question-answer program. The program was simple. The first card held a question. The next card held the answer. The next couple of cards held the messages to be printed at the console in response to correct and incorrect answers. You could customize the demo by changing the cards. Chagla had no problems with the first few questions. He was a polished gentleman, dressed in a smart suit; he spoke impeccable English. For the next question, the 1620 typed:

"Where are we?" The answer was obvious. Chagla typed "Cawnpore," the old British spelling of the city, an answer that didn't match the next card in the deck. So, the program's response was "I thought we were in Kanpur"

The room went quiet. Chagla took it gracefully and laughed and the room laughed with him. Keep in mind that it was around 1965. The 1950 Indian Constitution had envisaged English names being phased out by 1965. The message from the program could have been interpreted as a rebuke.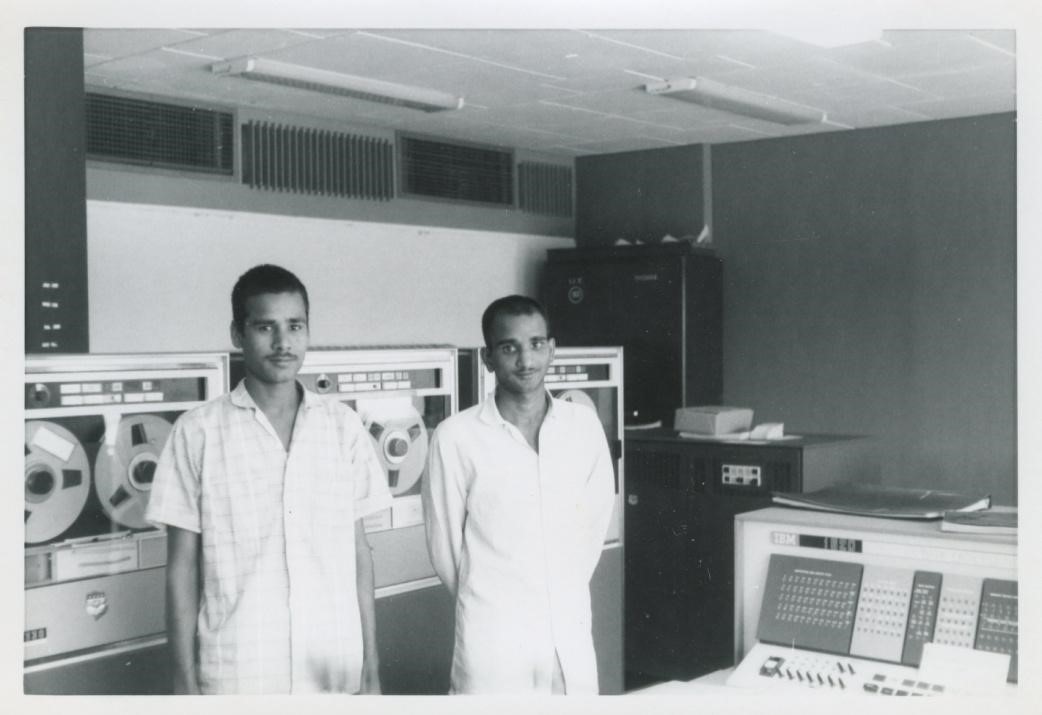 The caretakers of the 1620: R N Pande and M N Mishra were the computer operators. Image is from the collection of Prof Gio Wiederhold
How I got my summer job
At some point during the spring of 1964, Irv Rabinowitz and I were standing by the 1620 and the conversation turned to 1620 machine language. I had written FORTRAN programs, but had not yet been exposed to machine language. As I recall, Irv wanted a program that would copy a deck of cards. He asked if I would like to try and write one. He handed me a manual. The way the 1620 was set up, you started with a blank memory. It read the first card into memory and then executed it; that is, it followed the instructions on the first card. Ideally, Irv noted, the program to copy a card deck would fit on a single card: it had to be 6 instructions or less. The next morning, I handed Irv a working program on a single card.

That first machine language program was enough for Irv and Forman Acton to offer me a summer job at the computer center. Summer jobs were a new concept; my father wasn't sure. He agreed after Forman wrote to him. I spent the summer working for Harry Huskey, who handed me a box of cards with a compiler for HH-1, Huskey's Algol-like programming language. What did he want done? I was left to my own devices, reading assembly language to figure out what the box of cards did. I later went on to study compilers and write a textbook on the subject.
Prof. Acton's retrospective
Years later, Forman gave me a copy of the report from his second semester-long visit in the fall of 1967. It begins as follows:

"For me this was a return visit. In 1963-64 I had helped Harry Huskey and Irv Rabinowitz establish the first academic computer center in India here at IIT-K. For one year we nurtured it, watched it grow beyond our hopes and expectations, and then suddenly we had to abandon it. Irv stayed on for a while and was succeeded by other Americans – but basically the lusty infant had been handed over to the Indians in the hope that it would prosper and grow. On balance, it has.

Now, in 1967, my mission was to return to IIT-Kanpur for one semester, bearing some programs that had proved useful in America, but were not yet available in India and were sufficiently complicated that transmission by mail would have been insufficient to secure their use. Verbal explanation would be needed, seminars would have to be conducted."
Concluding remarks
Much time has passed since those early years at IIT/K. When I'm asked for advice, I don't know quite how to respond. Computers were not on the horizon when my father advised 14-year old me: "With Mechanical Engineering you'll always have a job." I did major in Mechanical Engineering to please him, but other pursuits beckoned. IITK students are among the best in the world and have gone on to great things, not always in the fields they started with. When we put together a book for the 1963-68 batch's 50th reunion, it was humbling to learn about all they/we had accomplished.

Aim for great things. You can do it too. As they say, the best way to predict the future is to invent it.
About the author: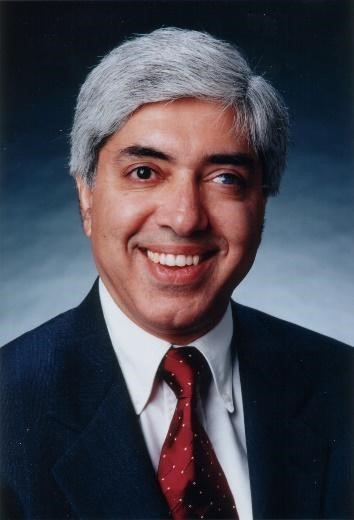 Professor Ravi Sethi obtained his B.Tech in Mechanical Engineering from IITK in 1968. Part of the Frontier Batch of 1963-68, which was the first to start on campus, he was actively involved in campus activities including The Spark, the TV Centre, and the arts club. His stay on the campus coincided with the arrival of the IBM 1620 in July 1963. Fascinated by the new computer, he actively sought assignments in the computer centre, and in the process got to know Professors Acton, Huskey, and Rabinowitz. Prof Acton got him started with the 1620 and they stayed in touch for decades after IITK. In the summer of 1964, just before he returned to the US, Prof Huskey asked him to work on his compiler for HH-1, an Algol-like language.

The fascination with computers led to a PhD in computer science from Princeton. He stayed in touch with Prof. Rabinowitz as a graduate student. This in turn led to a 38-year career at Bell Labs and Avaya Labs, culminating as President of Avaya Labs from 2000-2014. He is currently Professor of Computer Science at the University of Arizona, Tucson, AZ, and is an author of several books on Compilers and Programming Languages. He was recognized as a Distinguished Alumnus of IITK in 2008.
---
From the Archives: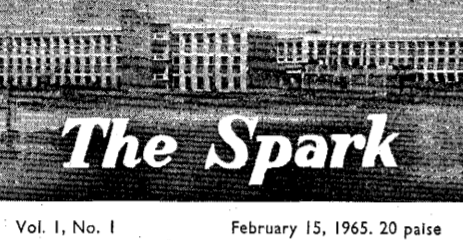 A Larger Computer for the Institute
IITK is going to be in the limelight again, for soon we are going to obtain a new computer and the faithful old 1620 will no longer be the sole centre of attraction. People at the Computer Centre have, in fact, already started talking flippantly about the 1620, referring to it as a mere toy! After learning about the new machine, we are inclined to agree with them. Perhaps the 1620 will be given to undergrads to tinker with, once the bigger machine is installed. But this rosy prospect is not altogether bright for there will still be formal courses on the 1620 as pre-requisites for further work.

Our correspondent, after an interview with Prof. Gio Wiederhold reports that the new computer is a whopper. The choice lies between the IBM 7044 and the CDC 3200, both of which are classed as large computers, though not super-large. These can handle all our engineering problems, and are also adapted to the solution of economic models. The Planning Commission is, therefore, very interested.
Since we already have so much IBM equipment, the 7044 seems to be the likely choice. It is a big-brained baby – its high speed (2 microseconds) memory can store 32,000 words and at 36 bits of information per "word" we hope we haven't bitten off more than we can chew. The 1620 has only an eighth of this memory. This high-speed memory is augmented by eight magnetic tape drives, which allow reading of up to 20 million characters per reel of tape that takes about four minutes to be read or written. It has an elephant's memory, but its speed would do an elephant credit. For example, an integer addition consumes only four microseconds; a floating-point multiplication twenty. Old 1620 does these operations in 960 and 12,512 respectively. The 7044 is voracious too, consuming 800 cards per minute. It prints out results at 600 lines per minute with 132 characters per line. Consider, a page of an ordinary exercise book carries about two hundred words only. But this too, is slow. The proposed final peripheral computer operation would allow speeds about 60 times as high. This works out to two microseconds for the output "Programme Not Accepted", which is what we most usually see.
The overall computing capacity, then, of the 7044 is about 100-500 times that of the 1620. It will do many operations currently done manually, combining decks etc., and all this for a mere one hundred and fifty lakh Rupees*, not Dollars, cheap. But this places us on a par with major American universities, about 50 such computers currently in operation in their facilities. In India, we will be second only to Tata Institute's CDC 3600. We will now be in a position to interchange programs with the leading computer centres of the world. A total of about 500 machines of this size exist in the world.

*List Price. IITK eventually got it at a 60% discount (that story follows in the next issue)
Conceptualized sketch of the IBM-7044 was created by the Outreach Cell, IITK
The IITK Computer Centre, 1977
(Picture Credit: Shirish Joshi BT, ChE, 1973-78)
---
Remembering Prof. Kesav Nori (1945-2021)
Chilukuri K. Mohan (BT, CSE, 1978-83)
The summer of 2021 was darkened by the passing away of Prof. Kesav Nori, a beloved educator, researcher, and wonderful human being who had spent several years at IITK. Prof. Nori came to IITK after graduating with a BTech degree in EE from IITB. His MTech thesis at IITK (1970), supervised by Prof. V. Rajaraman, was titled "A Critical Study of Computer System Performance Evaluation" and developed simulation models to compare different computers based on different goals and metrics. He then worked at the Tata Institute of Fundamental Research (TIFR) as a Research Scientist, participating in the development of a FORTRAN compiler and an assembler for the ECIL TDC 316 computer, and on the design of the operating system for an air defense system.

Prof. Nori interacted with Professors Dijkstra, Hoare, and Wirth, internationally renowned pioneers of Computer Science, during his 1974 visit to ETH Zurich (where he was well-known for writing the first Pascal compiler using P-code) and became passionate about structured programming and compiler correctness, propagating these critical ideas to early generations of computer science students at IITK where he taught during 1978-1981. He then spent two years at Carnegie Mellon University, returning in 1983 to join TRDDC, leading the institution later as Executive Director.

At TRDDC, Prof. Nori's major contribution was bringing rigour into the programming process. He assisted in developing software tools that greatly simplified correcting the Y2K bug in COBOL programs. This enabled TCS to complete Y2K project assignments economically in record time. He introduced the ideas of using software tools and standardization in developing software systems at TCS. In 2003, he started a TCS research center in Hyderabad where he worked on the use of Indian languages in computing. His final stint as a Distinguished Professor at IIIT Hyderabad began in 2009.

Prof. Nori's endeavors sought clarity in the process of programming, so that we could reason about the products of programming, and have confidence in applications that relied on such products. From his perspective, programs needed to be written so that human beings could understand and reason about them, not just to be executed on computers. He alerted practitioners about the need for critical analysis at every level of the software development process, including the documentation of requirements and subsequent reliance on ossified specifications.

Building complex systems requires structure and organization, using smaller building blocks that are mostly self-contained and have limited interactions with other building blocks. These concerns led to Prof. Nori's lifelong efforts to develop new generations of computer scientists who were capable of actively questioning and analyzing their work, thinking clearly rather than haphazardly patching code. For this, his former students are forever indebted to him: Prof. Nori brought structured programming to IITK, teaching the Pascal language for the first time in India, enthralling the first batch of CS students, and winning over many enthusiasts and converts from other disciplines as well.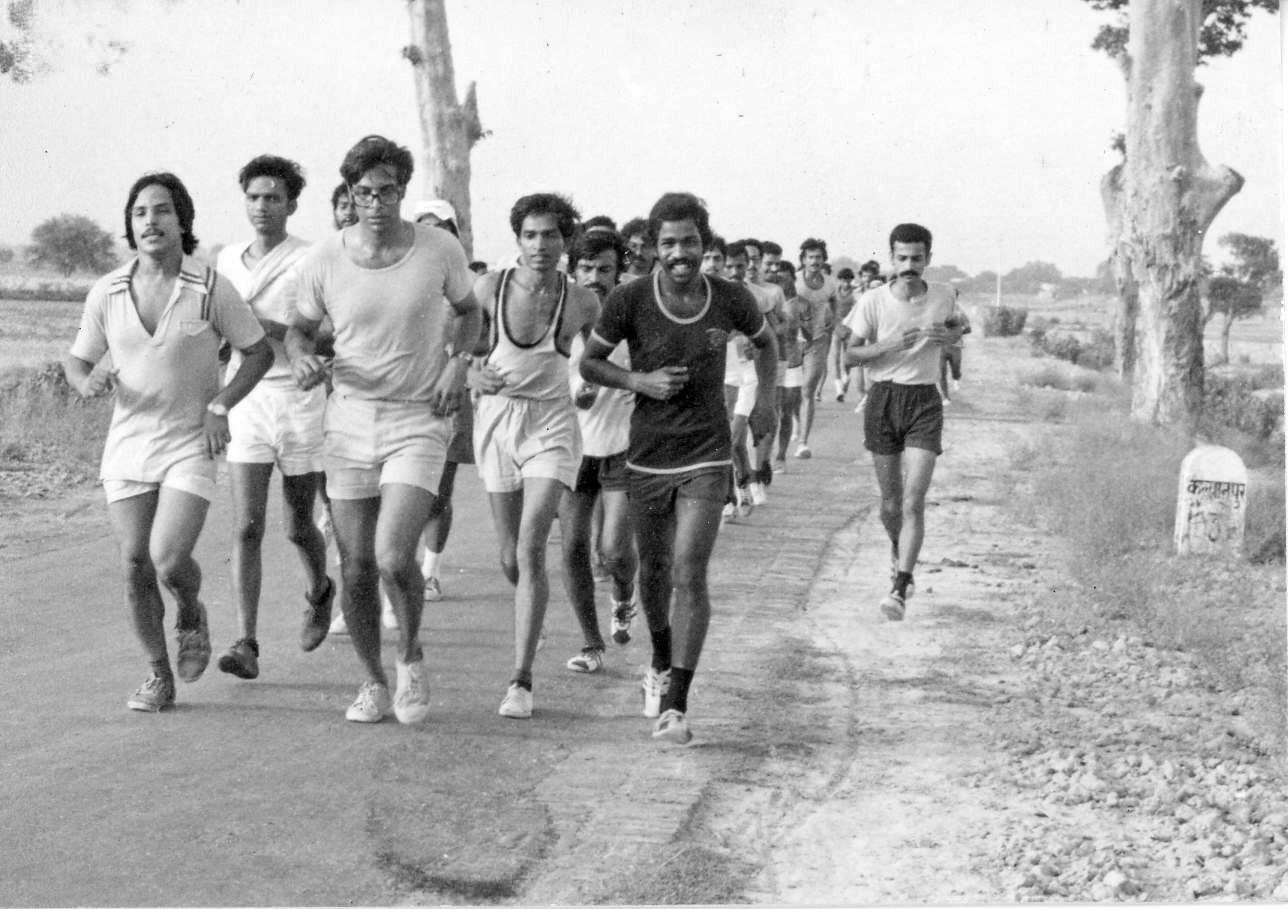 An image of Prof Kesav Nori as we remember him from his IITK days. This photograph depicts the Bithoor run of 1980, which was done as a practice before the main Lucknow run. Prof Nori is at the front center of the pack, leading the way, despite being the oldest person in the group. Picture has been shared by Amrit Yegnanarayan, who can be seen running on the right side of the pack.
At IITK, Prof. Nori was certainly not a one-dimensional professor. His students and colleagues remember him fondly for his interests as well as the nature of his interactions with the people around him. He was an avid reader of comics, worked on crossword puzzles, loved Carnatic and Hindustani music, and played tennis as well as Table Tennis. He was very fond of "Origami", the art of paper-folding that originated in Japan; this came to be known as "Norigami" to his friends and followers, whom he often delighted with his paper sculptures. He was an avid runner, and could be seen leading the pack in a famous 28 km run (IITK to Bithoor and back) in 1980. His colleagues at IITK appreciated his open-door policy, inviting anyone who wished to join him for a dinner conversation; he was also renowned for cooking special dishes for his friends.
On a return visit to IITK in 2010, Prof Nori is seen here at a panel discussion on the changing face of Computer Science. Visible here are former IITK Professors (L to R): Pankaj Jalote (later Director IIIT, Delhi), Rajiv Sangal (later Director of IIIT, Hyderabad), V. Rajaraman, Kesav Nori, and Gautam Barua (later Director IIT Guwahati). Picture is from the IITK CSE archives.
Prof. Nori was a constant source of encouragement for young people, urging them to develop and excel at their non-academic interests and hobbies. He paid attention to what they said: when a student challenged him because a mid-term test was too difficult, he agreed to arrange a make-up test. He respected, appreciated, and cared for his students, and was concerned about their well-being. He was always kind and helpful to all. He exemplified what an educator should be, and we remember him fondly. We're glad to have known him, even if it has been for a very short period of time. More information is available at https://cse.iitk.ac.in/pages/InMemoriamKesav.html with articles by several of his former associates, and organized by Prof. Mainak Chaudhari.
From 1985. Nervously asking Dr KV Nori for a recommendation letter for Grad school despite bombing his Intro to Computing, Pascal class!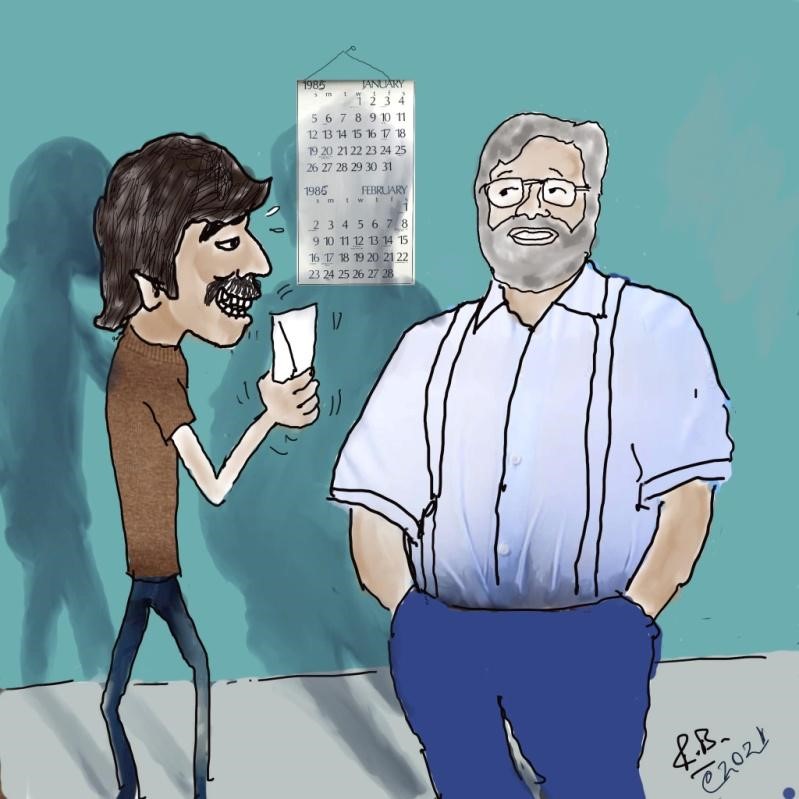 (Sketched by Raman Bhatia BT, ME, 1977-82)
---
Our Bits of That IITK
In October 2018 a few IITK Alumni created the Facebook group "This Bit of That IITK" with the intent of preserving IITK memorabilia, while reliving the cherished memories of our formative years. Over the past three years this group had grown to be 4,000 strong with probably the largest collection of current and historical IITK pictures, memorabilia, and anecdotes anywhere.

Much of the material released in this issue of Spark was conceived and written in the group postings which continue to celebrate everything IITK… from the mighty egg-coupon to the leaking jam-tin!

We welcome new members and would love for you to join the group. We welcome current IITK students, alumni, faculty, ex-faculty, administration and staff, and all others with valid IITK connections, and we do ask that you respond to the three screening questions so that we can validate your membership.

Here are some bits of IITK that we'd love to share…
From the New Yorker, Jan 1963
Innovation
We've just had word of a rather sinister movement that has arisen in Kanpur, an industrial town in the state of Uttar Pradesh, in India – a movement that may easily sweep the rest of the world any time now. Six or eight American families, whose heads come from MIT, Purdue, Carnegie Tech, and so on, are in Kanpur helping to bring into being the new Indian Institute of Technology, and while they were settling down there, they discovered that the local telephone system couldn't provide them with telephones. The husbands, naturally, set to work to provide short-wave radio communications between the American dwellings, but materials were in short supply and the plan bogged down. Then one of the wives proposed that a boy be hired, equipped with a bicycle, and put into a more or less continuous orbit from house to house. This system has proved to be faultless, more reliable than short-wave radio would be and cheaper than telephones, and it has the added advantage of permitting books and other packages to be sent over at no additional cost. We are told that the first message transmitted by the lady inventor was "What hath God wrought?"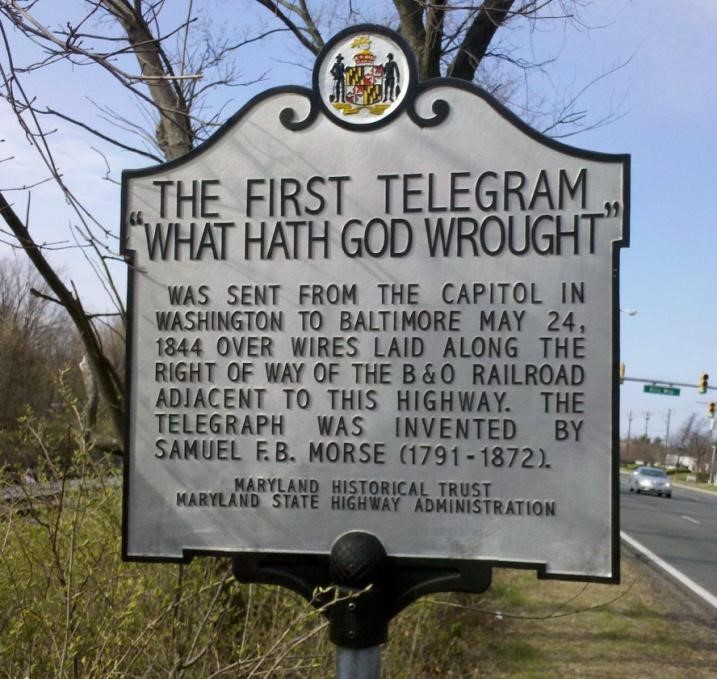 Credits: References to this passage, written by John Galbraith, also appear in his autobiography, Ambassador's Journal, on page 412. The lady inventor was Mrs. Dorothy Dahl. The image of the Maryland Historic Marker has been downloaded from Wikimedia Commons.
You weren't an Engineer if you did not have one!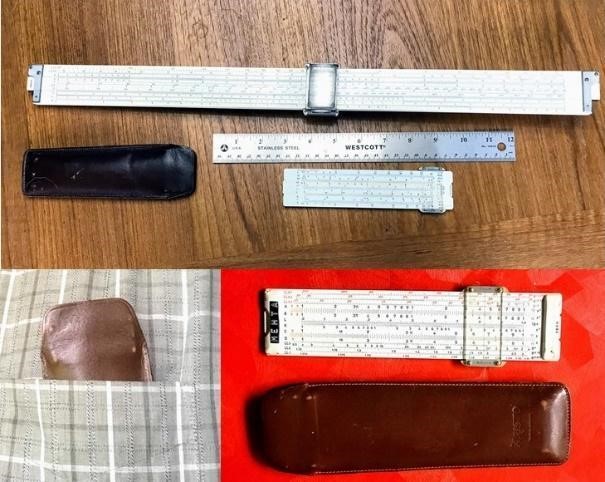 Wonder how many engineers here can remember/recognize the objects shown in these pictures. In the late 60's, everyone in IITK had one of these. The two items have been with me since my IITK days.

The pocket-size one was my favorite. I carried it everywhere, just like people carry an iPhone now. This device still works. Its OS never needed an "update" and has remained unaffected by any virus/malware. The OS never became obsolete ☺. This fancy pocket size German device was the envy of all my classmates as most students only had a larger device -- typically about 0.3 m -- which did not fit in a pocket.

I am also including a "super-size" version in the picture, along with a standard 12-inch ruler for comparison. It was good for labs or such places. It was more accurate in some sense but more difficult to carry it with you.

Pocket size or medium size, virtually 'everyone' at IITK had this instrument.

So how many people can recognize these items? How many people know how to use them? ☺
(Gyan Mehta, MSc Physics, 1968)
Homework! Homework! Homework!
Copying homework from each other was a time-honoured practice. The original homework (from whoever did it first) would start getting distributed after dinner for further copying!

Of course, we, the JEE-Pass elite, claimed that we did "intelligent copying" which in practice meant that slight changes were made while copying to give the copy an original flavor for the benefit of the TA who would be grading it. This usually went on without a fuss and everybody would usually have their respective copies ready by breakfast time.

But mishaps did happen sometimes:

1. One of my batch mates got the homework late and had barely 20 minutes to copy it before the tutorial. He copied things so well that he even copied the Roll Number. Led to considerable misery later.

2. My roommate and I were once the original creators of a Chemistry homework solution which was duly sent out for copying just before dinner. Over a late-night cup of tea in the canteen, DM and I discovered a major flaw in our solution. We did not know how to reach everybody who had copied our version - did not even know who all had copied our version!! So, we did the next best thing -- we pasted a copy of the corrected homework solution on the door of the mess for people to use when they came for breakfast. Unfortunately, our batch mates did not appreciate our kind gesture! They thought we should have exercised greater care when making the original solution!

P.S.: I am relying on the fact that none of my current students are part of this Facebook group as I always tell them, very sanctimoniously, that copying homework is a sin which they should avoid!
(Sanjay Bose, BT, EE, 1971-76, Faculty EE 1982-2003, currently Professor EE, IIT Guwahati)
This Glass Remains Full
This Bit of That Hall 2 mess utensil… a steel glass stolen by me in 1976 or 77… still with me, and being used as my favorite drinking glass for drinking water daily even now after four decades The glass must have been brought to my room 366 with a sick food diet, and by chance remained with me -- then travelled to Hall 1 and my home.

My family took it for granted as a memoir given in IITK--but I know where it actually belongs--as it has IIT HALL 2 engraved on it!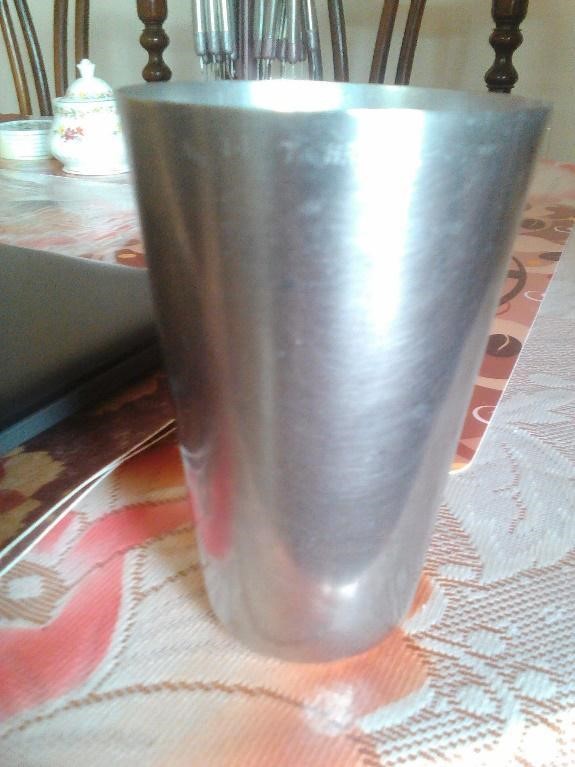 (Manoj Kumar Srivastava, BT, CE, 1974-79)
Wings Over IITK
The SAC tower has surely replaced the Library fountain as the most photographed location on campus. Built during the construction of the new SAC in 2010, its top represents Jugnu, the satellite designed by IITK to provide data for agriculture and disaster monitoring.
(Krishnendu Paul, Research Scholar, Earth Sc., 2017- present)
Still Going!
This is the fan speed regulator from D-216 Hall 1 as clicked in Feb 2019. It has the names, batches, and departments of all the past occupants of this room since 1963 (well not quite, but they do go back to 1995)! Another thing to wonder about is the quality of old engineering and design which would be needed to make a regulator go through all these years. Yes! It is still working fine!
(Pranshu Garg, BT, EE 2015-19)
View From a Drone
And yet another photograph justifying our obsession with this beautiful campus. That is the original LHC at the top, with Southern Labs at the bottom, and the new lecture halls lining up along the left side of this picture. This image from March 2019 was clicked by a group of drone enthusiasts, who are visible as the little dots near the wings of the eagle fountain. It will be great to see how this view appears once the campus has reopened and the transition of the fountain to a new water body is complete.
(Aditya Raghav Trivedi, BT 2018-22, BSBE)
An Idyllic Sunset in Kanpur Dehat
In the 1970s and 80s such evenings were visible behind Halls III and V, across the farmland stretching towards the Panki Canal. In fact, several photo books of that period have pictures of sunsets along the canal with the power transmission lines and the trees in the background.

As Kanpur's urban sprawl enveloped the IITK campus, leaving behind an isolated oasis in the middle of a paved jungle, it is heartening to know that just a few kilometers away the view is still unchanged.

Here is a dramatic sunset clicked recently by Professor Praveen Kulshreshtha, of the Dept of Economics in Kanpur Dehat about eight km away from the campus.
(Praveen Kulshreshtha, Professor, Economics, 2009-present)
Cover Pictures:
Front Cover: IBM-1620 clicked by Prof. Irving Rabinowitz and taken from the KIAP collection of Prof. Gio Wiederhold; Param Sanganak clicked by Girish Pant, Sept 2021. The sketch of LHC is by Angshu Das, originally done for the photo yearbook This Bit of That India, 1975.
Back Cover: The IBM-7044 designed by the Outreach Cell, DORA office.
---