Major functions of General Administration Section

 
 

Planning and scheduling of the entire work of the staff.

Constant vigilance which is sine-qua-non of speedy and qualitative disposal of work, safety of the record, regular and discipline / conduct of the staff.

LTC related activities of all non-academic employees.

Maintenance of Personal Files, Service Book, Leave, Fixed Medical Allowance, Pay fixation etc.

Confirmation on probation / Absorption of contractual employees on completion of term.

Promotion, Financial up-gradation and Pay Fixation of all non-academic employees.

Co-ordination of Training programs for employees.

Appreciation of Manpower working under different departments.

Engagement of Manpower through outsourcing mode on need basis.

Preparation of Agenda & Minutes of Committees including Board Sub Committee (Grievance) meetings.

Issuance of Office Orders on various issues after obtaining approval from Competent Authority.

Works related with police verification, performance report etc. of employees.
---
Dean, Administration
Room No. 281, Faculty Building
Indian Institute of Technology Kanpur
Kanpur 208016
Email: This email address is being protected from spambots. You need JavaScript enabled to view it.
Office Phone: 0512-259-2100
Deputy Registrar
---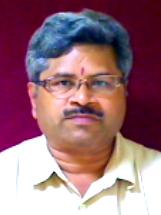 Mr. P. D. AnandOfficer Incharge
---
Email: This email address is being protected from spambots. You need JavaScript enabled to view it. This email address is being protected from spambots. You need JavaScript enabled to view it.
Office Phone: 0512-259-7260 & 6123
Assistant Registrar
---

Mr. Sarang S. Nandedkar (To oversee the operations of Administration Section and to facilitate staff trainings and orientation programmes)
---
Email: This email address is being protected from spambots. You need JavaScript enabled to view it.
Office Phone: 0512-259-2010
---
Junior Superintendent

Mr. Nand Lal Vishwakarma

(Section Incharge)

Email: This email address is being protected from spambots. You need JavaScript enabled to view it.

Tel: 0512-259-7738 (O)

 

Pay Fixation

Regular Promotion

Assessment under MACP/ DACP

Noting/ Drafting/ Circulars/ OO/ OM/ Notification etc.

Preparation of BOG Agenda items

Grievance Handling

Verification of leave

Imprest

Documents Verification of newly joined REO's

Proceeding pertaining to Republic day/ Independence Day

Letter communication with MHRD/District Authority

Stock verification (with Chandan)

Supervision of work done by the subordinates

Other work assigned by DR. (Admin) and Registrar

Mr. Mansoor Ali

Email: This email address is being protected from spambots. You need JavaScript enabled to view it.

Tel: 0512-259-7103 (O)

 

 
 
 
 
Junior Assistant

Mr. Deepak Kumar Yadav

Email: This email address is being protected from spambots. You need JavaScript enabled to view it.

Tel: 0512-2597705 (O)

 

Project employment

REO's

Health Centre (with Vinny)

School related work

Pay fixation

Grievances

Promotion and confirmation

Ms. Vinny Rastogi

Email: This email address is being protected from spambots. You need JavaScript enabled to view it.

Tel: 0512-2597705

 

Appointment and extension of Adhoc Project Employee (with Chandan)

No dues (REOs, Project Appointment, permanent staff)

Joining (REOs)

Extension of REO's Term (with Shikha)

Advertisement of REO's (with Ravi)

REO's Selection Committee (Ravi)

Health Centre (with Deepak)

 
 
 
 
 
 
 
 

Mr. Chandan Vishwakarma

Email: This email address is being protected from spambots. You need JavaScript enabled to view it.

Tel: 0512-2597705 (O)

 

Appointment and extension of project employee through S/C

Appointment and extension of Adhoc Project Employee (with Vinny)

Joining of Project employees

Supplementary voucher, Transfer voucher, Payment voucher

Purchase related (PO)

T. A. Settlement

Mr. Nausad Ansari

Email: This email address is being protected from spambots. You need JavaScript enabled to view it.

Tel: 0512-2597705 (O)

 

 
 
 
 
 
 
 
 

Mr. Maneesh Kumar Mehra

Email: This email address is being protected from spambots. You need JavaScript enabled to view it.

Tel: 0512-2597705 (O)

 

Mr. Bipin Tiwari

Email: This email address is being protected from spambots. You need JavaScript enabled to view it.

Tel: 0512-2597776 (O)

 

 
 
 
 
 
 
 
 

Ms. Deeksha Mishra

Email: This email address is being protected from spambots. You need JavaScript enabled to view it.

Tel: 0512-259-7705 (O)