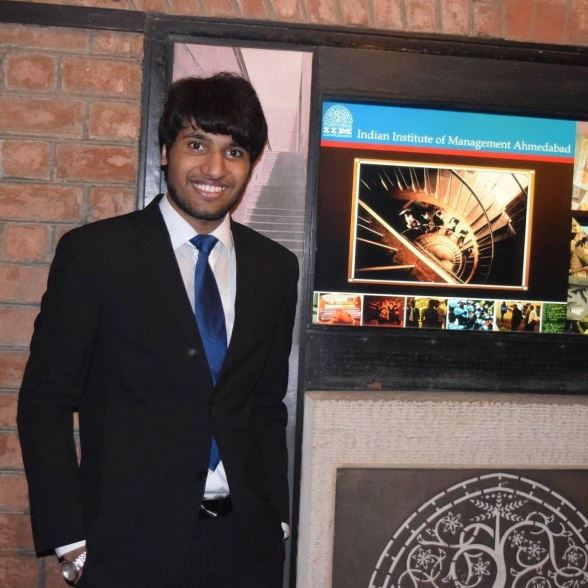 Rohan Jain (BT/CSE/2015)
Our alumnus, Rohan Jain, talks to us about his passion for badminton, his first book release, ~100k LinkedIn and Quora followers, and life lessons learnt.


What are you currently doing?
I am currently working as a management consultant at Boston Consulting Group. Growing up, I had always been curious about learning new things, meeting new people and experiencing new cultures. Management consulting provides me with the opportunity to do exactly that. We help clients across the public and private sector solve real and challenging problems, and that keeps me going.
What challenges did you face when you started your MBA in IIM Ahmedabad?
The MBA curriculum was very different from my curriculum at IITK. I was used to coding and algorithms, but suddenly I was thrown into balance sheets and company strategies. It took a few weeks to get used to the change in mindset – but once I got used to it, I started loving the management curriculum. I had always been interested in helping companies develop their strategies, and going through some of the case studies at IIM Ahmedabad helped me get an insight into the workings of the top management.

Another key change in the methodology was regarding the importance of class participation. Traditionally, I was used to classes where the professor would do most of the speaking. And suddenly, I was subjected to classes where students were supposed to contribute to the classes much more than (or at least equally to) the professors. This again required a shift in the mindset.


IIM Ahmedabad Convocation
Being a Computer Science student at IITK, what inspired you to do your MBA?
While I enjoyed computer science, and also had excellent grades, I started getting attracted towards management when I first explored some of the management related electives at IITK. I explored that interest further by taking more management electives, and also pursuing an internship at London Business School.

I have always had a curious mind, and I had always wondered why or how companies made certain decisions. My exposure to the case methodology during the management classes at IITK provided me with a glimpse of the life of a senior executive, and I decided to pursue management further.
IIMA batchmates
What motivated you to write your first book "The Promises We Made"?
I have been an active writer on Quora and LinkedIn for the past few years, sharing my life experiences and travelling stories. The love showered by so many readers across social media platforms gave me the courage to write my own novel.

The idea of becoming an author had crossed my mind a few times. I have been a voracious reader right from my childhood days. I love the fact that novels can provide an inroad to the author's mind, taking you to places and introducing you to stories that you might otherwise have never been exposed to.

I ended up putting my heart and soul into the novel, and I'm glad to hear such positive reviews from everyone who has read the novel so far.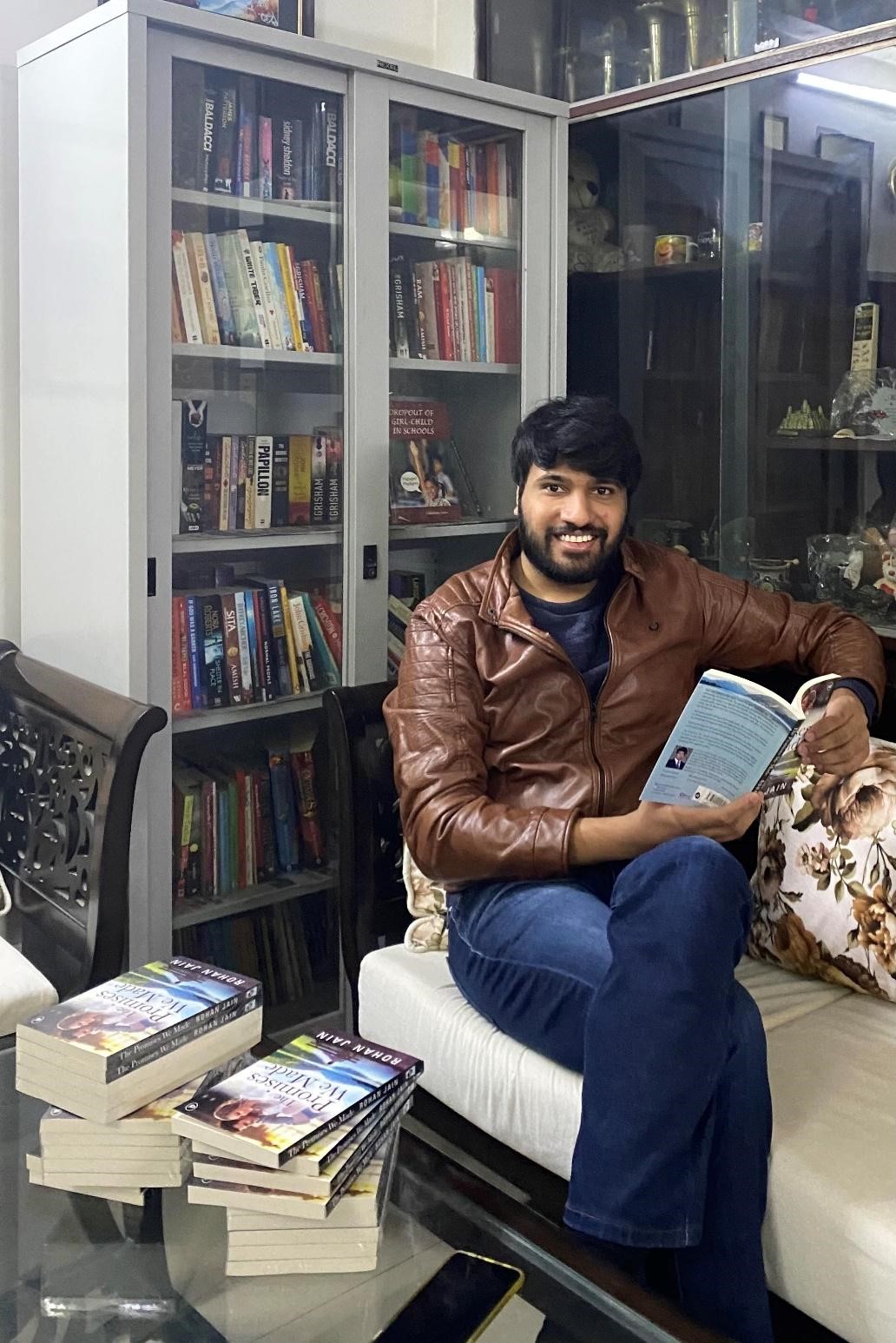 'Promises We Made' - my first book
What is the role of IITK in shaping your career?
I firmly believe that IIT Kanpur gave me the wings to fly. It turned me from a curious student to a confident young man ready to take on the world and explore new challenges, while still maintaining that inherent curiosity.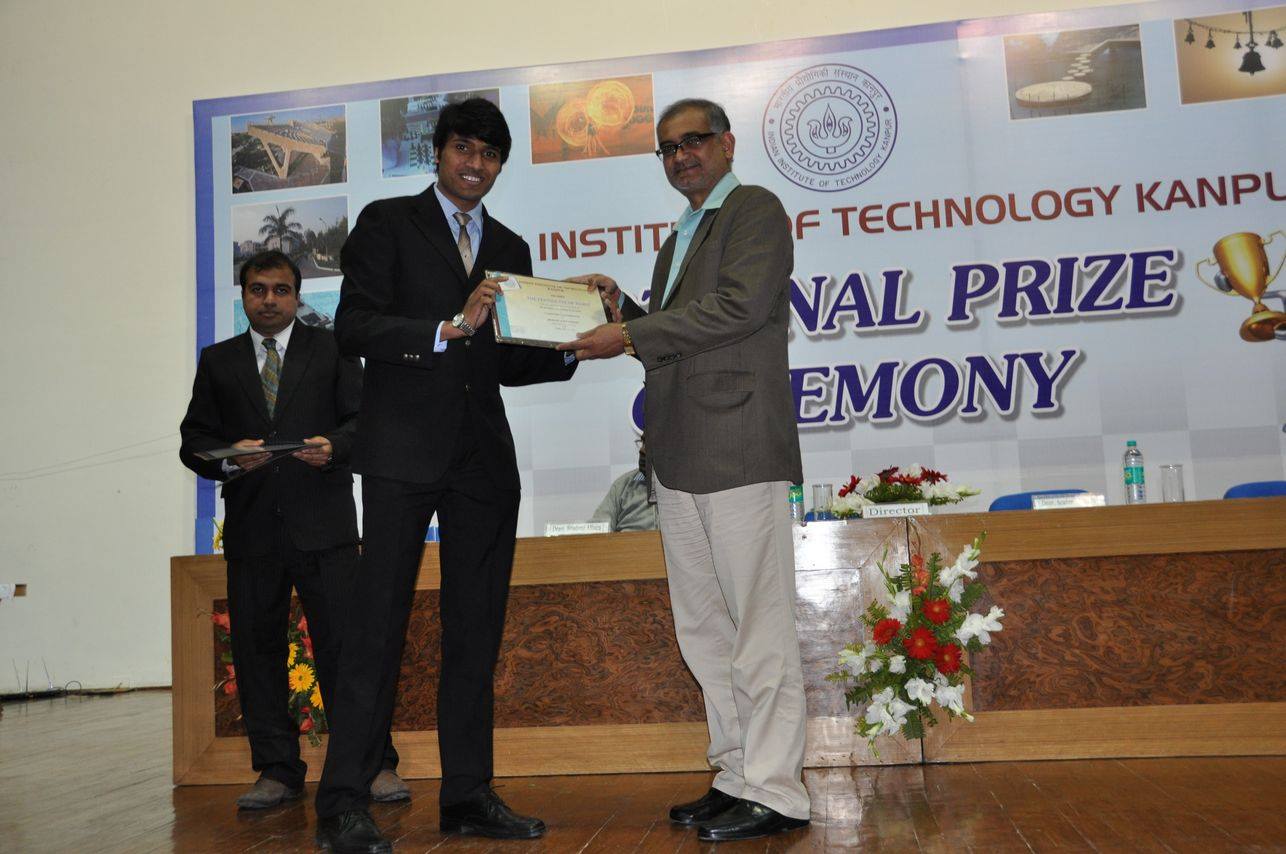 Academic Excellence Award, IITK
IITK shaped my personality at a very crucial stage of my life by exposing me to a highly intellectual peer group and amazing mentors. It also gave me the confidence to venture outside my comfort zone – academically and otherwise.
What are the non-academic activities you were involved in during your MBA program?
While an MBA curriculum is very hectic, I continued with my passion of badminton. I became a part of the Institute badminton team and we used to play every other day. I also participated in several inter-college tournaments as a part of the IIM Ahmedabad team and we won multiple gold medals for the institute.

I also became a part of the Sports Club at IIM Ahmedabad, which helped organize several sport events for the college students.


badminton Champion, IIMA
What are the most important lessons you have learned at IIM Ahmedabad, which set you up for the corporate world?
The ten most important lessons I learned at IIM Ahmedabad, which set me up for the corporate world:
Never ever compromise on your ethics for anyone. Ever.
You have an opinion? Express it. Nobody respects a person without an opinion.
If you want to succeed in life, master the skill of multitasking. It will become a necessity.
EQ and social skills are almost as important as IQ.
While working hard is expected, working smart helps you stay ahead of the curve.
Success has many false friends - beware of them. True friendships get tested only in hard times.
Survival of the fittest is the universal norm. You either fight to the top, or you ultimately perish at the bottom.
Books are sometimes judged by their covers. If you are working hard, also present your work well.
Find mentors you can trust and nurture those relationships. Mentors, apart from providing you advice, will also fight for you when needed.
Lastly, never ever lose confidence in yourself. There is nothing you cannot achieve if you put your heart and soul to it. Always keep fighting. Never quit.
A passionate badminton player
You have ~110K followers on Quora and ~100K followers on LinkedIn. Also, you have a book published which has been featured in the Times of India, Millennium Post and Femina Magazine with raving reviews. Could you tell us what motivates you to work multi-dimensionally?
A few years ago, I had made a promise to myself that I will not live a conventional life. And I have been staying true to that promise ever since. I have a fundamental belief that life has many more dimensions beyond work, and I try to explore those dimensions in my life from all aspects.

I had started writing on Quora a few years back to help students with their queries related to JEE or CAT preparation. To my surprise, I received immense love on the platform. As a result, I started writing much more frequently, sharing my travel experiences, successes, failures and learnings. I also started writing on LinkedIn, and eventually decided to take my writing journey further by publishing my first fiction novel in 2020.

Apart from writing, I am also very passionate about reading, playing badminton and dancing. Taking up activities beyond my comfort zone provides me with an adrenaline rush that keeps me going.


Could you share with us the most memorable moment of your college life at IITK?
My most memorable moments at IIT Kanpur were spent on the badminton Court, especially during the Inter-IIT preparation. I was a part of the badminton team, and we used to wake up early in the morning to practice. Those moments spent playing on the court and hanging out with my team members will always remain etched in my heart as some of my most memorable times.

Apart from that, I also loved the time spent with my computer science batchmates in the CSE building, trying to make sense of algorithms or working through various course projects.


With IITK badminton team
What advice do you want to give to the students of IITK?
My advice to the students of IITK:

Always follow your heart, sometimes even over your mind. Because the heart will always point you in the right direction. Trust your instincts.
onfident and believe in yourself. Because if you don't believe in yourself, nobody else will believe in you.
Don't be afraid to take risks and stretch your comfort zone. IIT Kanpur provides you with an excellent and secure platform to take risks without the fear of serious repercussions. Make the most of it.
With IITK Wingmates