Established in 1964, Aerospace Engineering department is a premier teaching and research centre today. The department is engaged in engineering science instruction, in-flight laboratory work, aerodynamic testing, and indigenous design and fabrication of advanced facilities and instruments. The department specializes in aerodynamics, flight mechanics, propulsion, and aerospace structures. It has a unique flight laboratory with four powered aircrafts, four gliders and a 1000 m runway. All other academic institutions in the country make use of this facility. The Gliding and Soaring centre attached to the department has significantly contributed to the aviation awareness amongst the young through its glider pilot training program.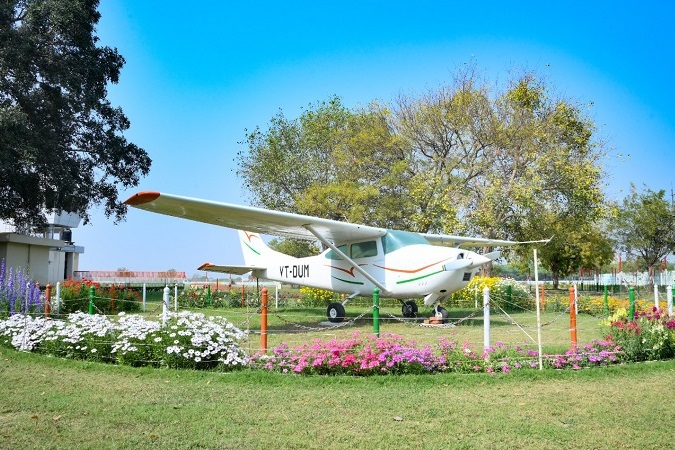 The department has completed and is currently involved in a large number of sponsored and consultancy projects for the agencies like AR&DB, ARMREB, ADA, ADE, ADRDE, ASTE, AICTE, DST, DRDL, GTRE, VSSC, ISRO, CSIR, HAL, MHRD, ARDE, HEMRL, CEMILAC and Indian Railways. The expert faculty has designed and developed high-speed and low-speed wind tunnels, measurement methods using hot wire and laser Doppler anemometry, industrial and wind energy aerodynamics, subsonic and transonic flow computations, hypersonic flow computations for re-entry vehicles, and the design and optimization of the fiber-reinforced composite structures for static, dynamic and random loadings.
Over the years the department has also developed excellent collaborative relationship leading to work on several advanced projects of national importance with a large number of aeronautical establishments including NAL, ASTE, GTRE, HAL, DRDL, ADE, ARDE, ADA and ISRO.