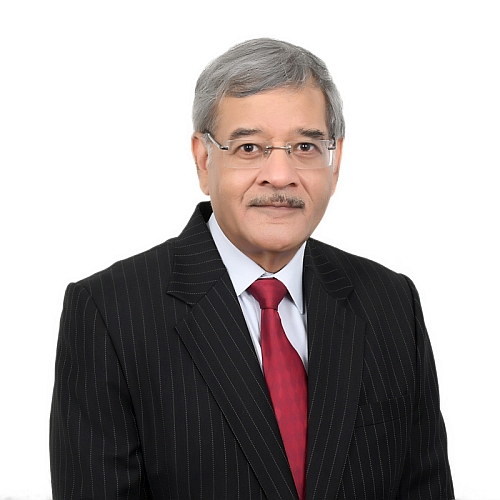 Mr.Rakesh Bhargava (BT/CHE/1973)
Mr.Rakesh Bhargava received his bachelor's degree in Chemical Engineering from IIT Kanpur in 1973, and subsequently went on to earn an MBA degree from IIM Ahmedabad in 1975. He later completed courses in Financial Management and Advance Management at lnstitut Europeen d'Administration des Affaires (INSEAD).

Mr. Bhargava is one of India's senior most executives in pharmaceuticals, medical nutrition and medical devices domains, and has held top management positions in several companies in India and abroad. He is the former Chairman of Fresenius Kabi Oncology Ltd, an Indian subsidiary of Fresenius SE&Co KGaA, a US$42 billion German multinational healthcare group. Before assuming Chairman's position, he was the Executive Vice President, South East Asia of Fresenius Kabi Asia-Pacific, responsible for the company's business in 15 Asian countries. He simultaneously held the position of Managing Director & CEO of Fresenius Kabi India Ltd, and was a board member of several Fresenius Kabi subsidiaries in South- East Asia. Prior to joining Fresenius, he was the Managing Director of Lupin Chemicals (Thailand) Ltd. located at Bangkok, and has also served as the Business Head of ICI Pharmaceutical in India.

Mr. Rakesh Bhargava has been a member of the Executive Committee of Organisation of Pharmaceutical Producers of India, and Chairman of its Legal Committee. He was also a member of National Drugs & Pharmaceuticals Committee of Confederation of Indian Industries, and President of Pharmaceutical Form-Fill-Seal Association of India. He has contributed to many pharmaceutical policy reforms in India through his active role in these industry bodies.

Service to humanity is very close to Mr. Rakesh Bhargava's heart. During 2005 to 2007 he personally supervised several mega tsunami rehabilitation projects of Rotary in Tamil nadu, Puducherry and Sri Lanka. He was adjudged Rotary's President of the Year worldwide in 2013-14, and has been awarded The Rotary Foundation's "Citation for Meritorious Service". His contributions were internationally recognized when he was invited as a speaker at Rotary International's International Convention in 2018 held at Toronto. Currently, he is a member of the Rotary India's National Working Group on CSR and National Advisory Committee on Disease Prevention & Treatment and Maternal & Child Health.

Mr. Rakesh Bhargava has also given back to the society by mentoring start-ups in the medical device field, including those which have been incubated at IIT Kanpur. He is fostering innovation and promoting "Make in India & Atmanirbhar Bharat " themes in the medical devices sector. Honoring his stellar contributions in the fields of multinational corporate management, social responsibility and entrepreneurship, IIT Kanpur confers upon Mr. Rakesh Bhargava the Distinguished Alumnus Award of 2021.